CapaciSense Develop Hazardous Area Capabilities
Product Announcement from Pentair Thermal Management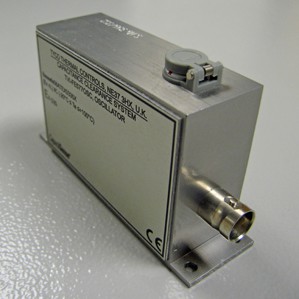 Whilst the earlier 4 Series systems also featured a full ATEX and FM approved engine-mounted electronics package, the new oscillator in the 5 Series enables energy limited outputs to the sensing probe and connection and disconnection functions to be performed within the hazardous area. When used in combination with Tyco Thermal Controls latest cable, probes up to 10 metres in length can be supported so the oscillator can be installed outside of the turbine compartment for easier access and thermal management, whilst the rack electronics can still be 100 metres away from the oscillators.
This latest development further demonstrates that capacitive sensors have progressed well beyond experimental and scientific projects and are providing industrial solutions with major benefits for users in the aerospace and power generation industries. Capable of monitoring gas turbine engines in operation, CapaciSense capacitive sensors deliver real time data on compressor and turbine blade-tip clearance measurements, rotor shaft and disc displacement. With its 400 kHz bandwidth, the 5 Series also allows tip timing measurements to be performed for blade vibration monitoring.
CapaciSense high temperature clearance measurement systems accurately monitor a wide range of clearances within modern gas turbine engines. These systems have a patented capacitive sensor design that can be used with AM or FM electronics and are capable of withstanding tip temperatures up to 2550DegF (1400C). Using advanced electronic processing, CapaciSense will output real-time, high accuracy, blade-clearance and blade deflection information and can be configured to assist with engine condition monitoring, blade vibration and rotodynamic measurements.
With over 10 years experience in developing capacitive sensing tip clearance and timing systems for this application, Tyco Thermal Controls is at the forefront of this technology. Its CapaciSense systems, with their exceptional probe life, have been in operational service on production engines for the last six years.
In addition to the design, manufacture and supply of measurement systems, the Company provides full technical support, including sensor advice and a calibration service.
---