Retrofit your gas turbine for condition monitoring
Product Announcement from Pentair Thermal Management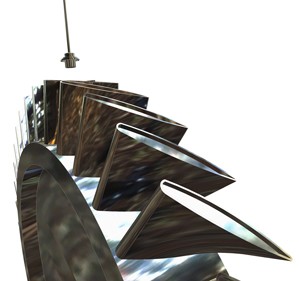 Tyco Thermal Controls' high temperature blade clearance and vibration monitoring systems are now suitable for retrofit on older engines.
CapaciSense systems offer operators of gas turbine engines the full package: high specification sensors that can monitor in temperatures of 1400°C, electronics and software. Together, this package presents live data about every passing blade within an operational turbine allowing operators to continuously monitor the condition of their engine.
The benefits of using the system for real-time condition monitoring are: damaging levels of blade stress can be avoided, engine fuel efficiency can be improved by reducing tip clearance whilst avoiding blade rub, engine downtime is minimised and unplanned and expensive outages can be avoided.
Paul Seccombe, CapaciSense Director, said: "After years of our probes being used in new build production engines, retrofit was the next logical step for this technology. As our team have been carrying out the installations, we have learnt a lot about the practicality of making these measurements; this knowledge has enabled us to ensure that our latest system, the 5 Series, is exactly what the customers need."
From initial consultation to full installation, the CapaciSense team can custom make a system to suit all customer needs.
---