Lighting Workshops and eLearning
Service Detail from UL LLC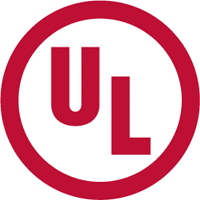 UL University is pleased to announce the release of our 2011 training workshops and On-Demand Webinars for the Lighting industry. Topics include: CFLs, Electric and LED Luminaires, LM-79 Performance Testing, and much more.
Use discount code GBSLIGHT and receive 10% off the registration fee for any UL University public workshop.
LED Luminaires - Designing for Compliance to UL 8750 (In Accordance with UL 1598)
This one-day interactive workshop provides in-depth exposure to UL processes and requirements for LED luminaires. The first half-day will focus on the UL submittal and Certification processes as well as the results of certification and ongoing Follow-Up Service (FUS). The second half-day will provide an in-depth review of how UL 1598 Standard requirements must be supplemented with specific requirements of UL 8750 to ensure compliance for LED luminaire design. Several case studies will be used to provide examples. Please note that a solid understanding of UL 1598 is recommended prior to taking this course.
Students will receive a copy of the UL 8750 Standard with their workshop materials ($616 USD value).
Designing for Compliance to UL 1598: Electric Luminaires
This one-day workshop covers the fundamental testing requirements, expected safety performance, and recommended installation practices for Electric Luminaires listed under UL 1598 and updated to comply with the 3rd Edition. In addition, the workshop discusses North American electrical installation requirements as defined within the U.S. NEC and Canadian (CEC) codes. This also workshop updates and reinforces a student's knowledge of the respective Standard's requirements, the safety design architecture of electric lighting (luminaire) products and the laboratory testing requirements applied to products listed under this important UL Standard.
Students will receive a copy of the UL 1598 Standard with their workshop materials ($1,139 USD value).
LED Lighting: Outline of Investigation 8750 On-Demand Webinar
In this two-hour on-demand webinar, we outline the general requirements for LEDs used in lighting based on the Outline of Investigation 8750 and how it relates to other lighting standards. The requirements for LED drivers and Class II circuits are also discussed.
LM-79 Performance Testing of Lamps and Luminaries On-Demand Webinar
This 60-minute on-demand webinar provides an overview of how UL supports the performance testing of lamps and luminaires using photometric testing. During the first part of the webinar, we discuss the types of goniophotometers and the differences between relative and absolute photometry. Then, we review different types of photometric data and Energy Star Requirements.
Compact Fluorescent Lamps (CFLs) On-Demand Webinar
This 20 minute On-Demand Webinar discusses the transition from Incandescent lamps to Compact Fluorescent Lamps (known as CFLs) and describes the results of UL's recent testing in this area.
For detailed information, pricing, dates and locations click here and remember to use discount code GBSLIGHT to receive 10% off your registration fee!
---