Save 10% on UL's Lightning Protection Workshops
Service Detail from UL LLC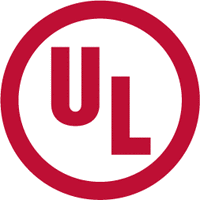 Lightning Protection Installation Standard Review
Please join us for our newly developed lightning protection installation standard review workshop. Use discount code GBSLPS to receive 10% off the registration fee.
In this two-day workshop, you will learn the key elements of UL 96A and their practical application. You will receive valuable insight on how UL 96A and NFPA 780 relate to each other. We will review the limitations of UL 96A in military applications and what is required when developing inspection request for munitions applications. You will be provided with helpful calculation tools for determining a zone of protection and participate in critical discussions about this protection strategy.
Additionally, each participant will receive a classroom workbook and a copy of UL 96A, The Standard for Installation Requirements for Lightning Protection Systems.
Workshop topics:
Scope of the standard and its limitations
The use of geometric modeling
Rolling sphere modeling and calculations
Component use
Bonding requirements
Grounding termination requirements
Web application process
Surge components and their relationship to the lightning protection system
Identification of surge components
Review of the inspection staff instructions and inspection guidelines
Explanation of the calculation tools
Relationship between UL 96A and NFPA 780
How UL 96A relates to military types of inspections
UL's inspection and certification process
For detailed information, pricing, dates and locations click here and remember to use discount code GBSLPS to receive 10% off your registration fee!
---