Electric (Ultracapacitor) Double Layer Capacitor
Product Announcement from United Chemi-Con, Inc.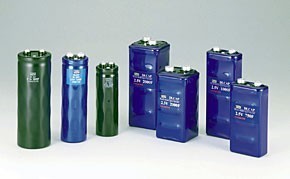 Staying at the forefront of emerging ultracapacitor technology, United Chemi-Con has developed DLCAP™, an affordable electric double layer capacitor (EDLC) ideal for short term energy back-up and high power assistance to traditional battery applications.
Utilizing a variety of kinetic regenerative energy sources for power storage, the DLCAP™ is a cost effective solution for prolonging battery life, providing power back-up and short term emergency battery power. Battery life extension is dependent upon the application.
Compared to the commonly used rechargeable batteries, the high current capability of the EDLC allows for an excellent charge-discharge cycle life. In recent years, with the emphasis on energy issues (reduction of oil consumption, consumer electric power, CO2 emission, and effective use of new energy) more and more applications are being considered for DLCAP™ including:
Wind Turbines
Power Inverters
Smart Grid Applications
Heavy Machinery Equipment
Engine Cranking
Electric Vehicles (increasing miles to charge)
...to name just a few.
BENEFITS:
With low degradation, multimillion cycles of charge-discharge is possible.
With a high power density, rapid (high current) charge-discharge is possible.
With a high charge-discharge efficiency, an output efficiency of over 95% with a power density 1kW/kg is obtained.
Environmentally friendly without using heavy metal for its structure material.
High in safety during abnormal time, and no malfunction occurs due to short circulation.
Be sure to contact one of our experts today for answers to your specific battery power needs!
---