Product Announcement from Vaisala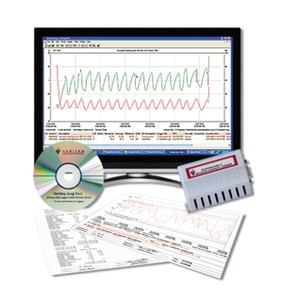 The Vaisala Veriteq Continuous Monitoring System (CMS):
Fail-safe Recording, Alarming & Reporting

Ideal for both large-scale systems and standalone applications, the Vaisala Veriteq CMS easily integrates with your existing infrastructure, eliminating the cost of installing and maintaining a dedicated network for the system. The CMS comprises viewLinc software for remote monitoring and reporting and Vaisala data loggers or instrumentation to measure temperature, humidity, CO2, differential pressure and more. The system allows users to monitor and report via browser or mobile phone, providing secure remote control. Connectivity is achieved simply with your existing network via Ethernet, PoE, WiFi or any combination. View connectivity options. (PDF)

Watch a brief online demo.

The only monitoring solution with stated measurement accuracy between calibration intervals, the Vaisala CMS provides long-term assurance that your critical environments are within tolerances. Vaisala Software and User documents are available in multiple language versions. Contact your local Vaisala Life Science Sales engineer to learn more.

The CMS comprises viewLinc monitoring and alarming software to send alarms to the relevant personnel when monitored areas go out of tolerance or when there is a communication error due to power or network failure. Unlike most monitoring systems, all data is recorded at the point of measurement in the sensing device's onboard memory, so it will never be lost to power/network failure.

Other Features:

> Gap-free, 21 CFR Part 11 compliant records
Data collection occurs independently in three ways - in each device, on the host PC, and in automatic back-ups. viewLinc provides a full audit trail, permission-based access, and secure reports that ensure compliance with Part 11.

> Scalable, Expandable
Monitor temperature, relative humidity, C02, differential pressure, light, door switches and other variables. Add new monitored points easily - no programming, outsourcing, or extra services to purchase. Simply place the loggers, install the software and begin. Loggers swap out easily for recalibration and new monitoring points can be added with minimal configuration.

> Flexible Connectivity
Ideal for large-scale systems and standalone applications needing wireless or traditional monitoring, the CMS integrates with your existing infrastructure, eliminating the cost of installing and maintaining a dedicated network. Use your existing Ethernet, PoE, WiFi networks or a combination of wired and wireless. View Connectivity Diagram.

> Customizable Reports & Intuitive Interface
Easily customizable to your application, viewLinc allows users to automate historical and event reports and schedule delivery via email. Interface features include ability to upload images of monitored areas or schematics and drag-and-drop interface access points into the image for intuitive, at-a-glance reporting and management of monitored points.

> Meet Tough Standards
Software and loggers are validatable to meet compliance for FDA 21 CFR Part 11, CBER, GxP, JHACO, AATB, AABB and other regulatory requirements for monitoring and documentation.

> Superior Accuracy
Industry-best accuracy to ±1%RH and ±0.10ºC and resolution of 0.05%RH and 0.02ºC (at 25ºC) provides assurance of in tolerance operations. Customized calibration points are available, allowing you to further configure the system to perfectly match your facility and applications.

Request a quote on a customized solution. Call 1-800-683-8374 or email sales@vaisala.com.
You have successfully added from to your part list.
---