CWLP Series BACnet/Modbus CO2/RH/T Sensor
Product Announcement from Veris Industries, Inc.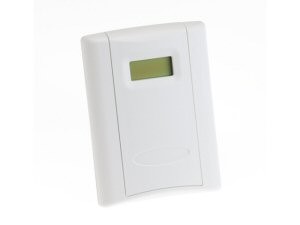 The CWLP Series is a non-dispersive infrared (NDIR) analyzer designed for measuring CO2 concentration in ventilation systems and indoor living spaces. Its measurement range of 0-5000 ppm makes it the premier solution for meeting ASHRAE and other ventilation efficiency standards.
The CWLP features embedded BACnet and Modbus communication protocols, as well as temperature and optional humidity sensors. An adjustable setpoint relay is provided for direct control and alarm applications, and the setpoint slider and pushbutton override offer additional local input.
---