Digital Bargraph Meters
Product Announcement from Weschler Instruments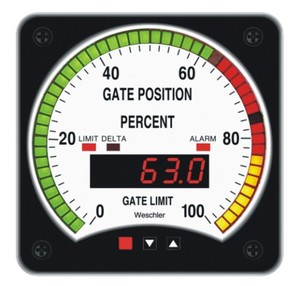 Weschler Instruments - provides instrumentation to hydro facilities throughout the world. Weschler was recently cited as an important supplier by the National Hydro Association. Weschler digital bargraph meters and analog switchboard meters monitor critical parameters in both modern and legacy generation plants.


Hydro power is the world's largest source of renewable energy. Despite the recent media interest in solar & wind power, hydro has been a reliable and inexpensive source for more than 100 years. In the United States, hydroelectric facilities generate about 7% of the total power output.

The Gate Position Indicator is a specialized product tailored to the needs of hydro facilities.
---