Fire Protection Engineering - Graduate Programs
Service Detail from Worcester Polytechnic Institute - Corporate and Professional Education Division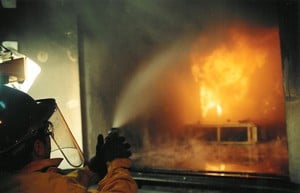 Over 400 students have earned WPI's graduate degree in Fire Protection Engineering. WPI takes pride in this program and its graduates take pride in their knowledge of the fire protection field. Many of WPI's students did their studies online - participating in the same courses as the students on campus.
Bringing together talents from many disciplines with a common focus on fire safety issues, this leading-edge program takes a unique approach to fire protection engineering research and practice. Courses at our campus are video taped and streamed into an online course website. Students are active participants in the course but are allowed to access the video lecture any time, and as many times, as they want to.
A quality degree from a quality university. The WPI name is excellence in the field of Fire Protection Engineering.
Contact online@wpi.edu for more information.
---