Data Acquisition for Nuclear Power Plants
Product Announcement from Yokogawa Corporation of America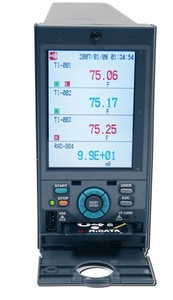 The DX364 features and inner chassis that can be removed from the case via the front panel of the instrument. This provides front panel access to all internal components for routine calibration checks and no need to access the rear of the control panel.
Compact 3x6 size

Only 3x6 Video Recorder on the market

4 Channels with Volt, TC, or DI inputs
80 MB Internal Memory
Special Housing to replace old and outdated recorders'
Logarithmic Scale and Exponential Display
Simulator Functions
Multiple communication capabilities
USB Port
View Network Solution's Support Site and the DX364 by clicking here!
---