HXS10 - Dual Loop Controller with Solar Tracking
Product Announcement from Yokogawa Corporation of America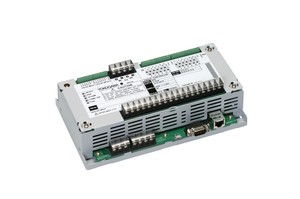 The HXS10 combines the proven process control engine found in the YS1000 series of controllers with up to six universal analog inputs. The HXS10 has a powerful communication system that supports Modbus Ethernet and Modbus RS485/RS232 making it ideal for pairing with HMI and SCADA systems. It can also communicate to remote devices via Modbus in Client/Server and Master/Slave mode for peer to peer communications and polling specialty instruments like inclinometers and power meters. The HXS10 includes optimizations that make it ideal for solar tracking applications including NREL Solar Positioning Algorithm, pulse inputs for encoders, and robust operating temperatures.
Dual Loop PID Process Control

Up to 1200 function blocks of programming
12 digital in/outputs, 6 universal analog inputs, 2 pulse counters, 2 analog outputs

Built-in Solar Position Algorithm

Sunrise, Sunset and Solar Culmination time calculation functions available
Open loop/closed loop hybrid control available

Excellent Environmental Performance

Low power consumption (5W or less)
Wide operating temperature range (-20C to 70C)

User Programs Meet Wide Range of Requirements
Hardware Design Enables Optimization
Real-time Clock w/ Network Time Synchronization
High Quality & Reliable Support
For additional information or to contact us for a demo, please visit the HXS10 website!
---