InfraSpec NR800 Near-Infrared Analyzer
Product Announcement from Yokogawa Corporation of America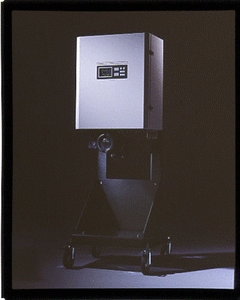 NR800 is a new FT-NIR analyzer offering unparalleled reliability and stability for a wide range of process and laboratory applications from Yokogawa. Its high wavelength resolution, outstanding accuracy and wide scanning range deliver a new level of process information, opening up new possibilities. Direct transfer of a calibration model from the laboratory to the process, or among processes, is also possible. And of course, ease of operation and user-friendly software are key design concepts of the NR800.
Features
* Enhanced environmental resistance, durability, and reliability
* Single detector throughout the wavelength range
* High resolution
* Calibration model transfer
* Double beam configuration
* Up to 4 multi-stream channels with no Optical multiplexers
* Newly developed interferometer and Detector
* High resolution: Up to 4 cm-1, user selectable setting
* High S/N ratio: 2250:1 (RMS, 4 cm-1 resolution, 4100 to 4200 cm-1, 1 sec.)
* Wide wavelengths scanning range 900 to 2500 nm (11,000 to 4000 cm-1)
* Wavelength reproducibility: 0.007 cm-1
* Wavelength accuracy: 0.04 cm-1
Click here for additional information
About Yokogawa:
Since our establishment in the United States in 1957, Yokogawa Corporation of America (YCA) has become a leading manufacturer and supplier of test, measurement, field instrumentation, process control and information products for North America.
Headquartered just south of Atlanta, Georgia,YCA has sales offices across the United States. Our commitment to our customers is our number one priority, and we back it up with a network of representatives and distributors that reflect this commitment.
http://www.yokogawa.com/us/products/analytical-products/index.htm
---