MicroZOTE® Foam
Product Announcement from Zotefoams, Inc.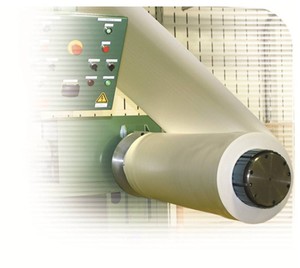 MicroZOTE® is a new range of closed-cell, non-crosslinked, microcellular, polyolefin roll foams, manufactured using patented MuCell® extrusion technology.
The process uses high purity, super critical CO2 or N2 to foam polyethylene, polypropylene and copolymer materials in a single stage extrusion process. No chemical or solvent blowing agents are used in the process, removing the possibility of harmful residues being left in the finished product and waiving the need for the post process degassing, so essential with solvent blown foams.
The foams are characterized by their very fine and uniform cell size. This microcellular construction endows MicroZOTE® with exceptional physical characteristics. The foams' inherently sealed surfaces even remove the need for lamination or 3-layer co-extrusion in some applications.
The option to manufacture from FDA approved polymers makes MicroZOTE® suitable for a range of hygienic applications in the medical, medical engineering and food industries for such uses as medical tape manufacture and cap seal liners. Having virtually no odour and no taste also makes MicroZOTE® foams suitable for use in food contact situations.
Other potential markets and applications include seals and gaskets, adhesive tapes, construction, automotive, food, pharmaceutical, leisure and military equipment.
MicroZOTE®
Thin section with smooth sealed surfaces
High purity... hygienic
No odour and no taste
Non-toxic
Bio-inert
FDA Compliant
Excellent mechanical properties
Environmentally friendly
Recyclable
Good aesthetics
Low moisture absorption
Low cost
Commercially available products:
LDPE
Densities from 250 - 400 kg/m3
Thickness 0.5 - 2.5 mm
Width up to 1250 mm
Development products:
PP/LDPE
Densities from 55 - 250 kg/m3
Thickness... various
Width up to 1250 mm "
You have successfully added from to your part list.
---