Product Announcement from Zuken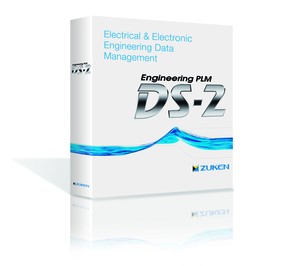 The Engineering Platform Suite (EPS) of Zuken's PLMready solution covers all relevant modules for electronics and electrical engineering. This solution is based upon an object-relational database with all modules feeding back to a single database. There is no data transfer between the individual modules, ensuring errors are avoided, while increasing the quality and enabling any necessary changes to be made more efficiently. The bi-directional and open application programming interface (API) permits access to the object-relational database allowing the DS-2 PLMready solution to retrieve or send data from and to other systems. It can also be easily integrated into your existing product development landscape, with any database including PDM, ERP, MRP. Interfaces which are currently undergoing certification (like SAP I/F) make it possible to import and export online, offline or via batch process. The design anywhere and build anywhere capability of the DS-2 PLMready solution makes simultaneous engineering possible, significantly reducing project costs and lead times.
Component Master
The Component Master Module of Zuken's DS-2 PLMready solution is the main Module to manage all about "Component" Information & Lifecycle around all electrical or electronic libraries and designs. It's the main interface to any neighboring IT System to ensure a in depth and high quality Material registration or update process.
EDA Library Master
The EDA Library Master Module of Zuken's DS-2 PLMready solution is the main module to manage all CAD library data and supports multiple locations, sites, libraries and different versions of a single CAD library. It unifies all libraries with the corresponding Component Data from Component Master Module and ensures controlled synchronization to E-CAD environments. The build in change management process ensures a detailed transparency of each library object change, such as pad, padstack, package, footprint, symbol and gate etc.
Component List Master
The Component List Master module of Zuken's DS-2 PLMready solution is the main module used for generating accurate component lists. It collaborates a wide breadth of data including sources from schematic and PCB design, wiring, wire harness, component information, documents and drawings etc. For full flexibility it also supports multiple locations and sites, plus any variation and destination type. To make your life easier, it unifies all component list information into one single source environment and delivers controlled synchronization (4 Point Comparison - 4PC) to CAD data. The built-in change management process makes the whole process transparent by providing you with details relating to component list object changes; such as obsolescence, alternative definition, preferred parts definition and second source definition etc.
Engineering Desk Top (EDT) Management of Engineering Data with Reuse of existing and accurate information to avoid duplication of effort, quality implications and inefficient Data maintenance.
You have successfully added from to your part list.
---