Tenrox Cloud-based Project Management Software
Product Announcement from inKumo Incorporated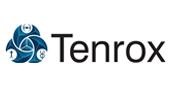 Top Business Drivers
Improve Business Efficiency
Improve decision making regarding budgets, schedules and resources.
Product Details
Plan and budget for portfolios and projects, manage demand and resource scheduling, forecast resource utilization, track project time and all other job costs; report on project financials. Gain real-time visibility into your resource utilization, project status, cost and revenue; manage your practices, projects and resources; reduce project execution costs; accelerate and increase project billing.
Benefits of Tenrox web-based project management software
Budget, plan and track project work
Improve capacity planning and forecasting
Identify and avoid unnecessary operational costs and reduce project overhead
Adopt proven project management best practices to deliver high quality projects on time, on budget
Simplify compliance and facilitate project audit preparation
Increase project visibility, workforce productivity and operational effectiveness
Automate your project cost reporting and project tracking processes
Facilitate real-time communication and decision-making
Tenrox web-based project management software manages your portfolios and projects from initiation, to execution, charge back, to close. Tenrox project management software is a work flow-driven project management solution with a configurable interface and certified integrations with your CRM and financial systems. Tenrox project management software automates project initiation, resource management and scheduling, time and expense reporting, charge back and analytics.
No rip and replace: Tenrox fits right in with certified integrations to your existing enterprise software to maximize the systems you have already invested in
Graphical work flow-driven processes: visualizing your business processes simplifies setup and process change management
Configurable budgeting and charge back processes: the software easily adapts to your budgeting process, charge back rules, and project financial reporting requirements
---