LM 2070 Linear DC Motor
Product Announcement from MICROMO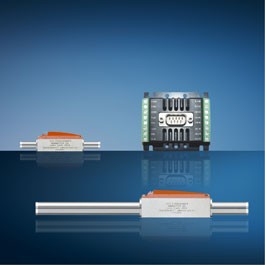 The new linear DC servomotors, series LM 2070
FAULHABER expands its family of linear DC servomotors with the addition of a larger more powerful drive. The new LM 2070 measures 20 x 28 x 70 mm and weighs just 236 g. It provides a peak force of up to 27,6 N. The motor is available with different stroke lengths ranging from 40 to 120 mm.
The LM 2070 Series is available in two versions: The -01 version uses 3 analog hall sensors for feedback. The 3 output signals are used for commutation and position control via an optional external motion controller.
The -02 Version is designed for sin/cos control using just 2 analog Hall sensors with control via an optional external sin/cos controller.
Both motors can be position controlled without the use of an external encoder. Motion controllers are available with serial or CAN interface. The easy to use Motion Manager Software, for use with the analog version -01, is included.
---