Improved Explosion & Blast Pressure Sensors
Product Announcement from PCB Piezotronics, Inc.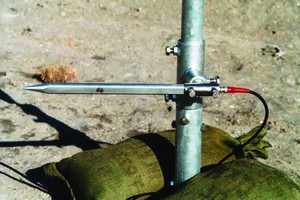 The pencil probes continue to feature an extremely fast micro-second response time, with resonant frequencies to 500k Hz. The new Series 137B quartz, free-field, ICP® blast pressure pencil probes are designed for a broad range of explosion, blast, and shock wave testing. Applications include measuring blast pressure in free-field or closed bunker arenas to obtain peak pressure, total impulse, shock wave and time-of-arrival measurements often used to study blast effects on structures, vehicles, and humans.
For technical information, please contact Bob Metz, Product Manager, telephone 866-816-8892, e-mail:bmetz@pcb.com.
---