Lubron® SL Self-Lubricating Bearings
Product Announcement from RBC Bearings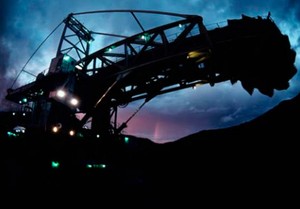 LUBRON® SL self-lubricating bearings are specifically designed to satisfy the demanding requirements of heavy duty industrial and structural applications. LUBRON SL bearings are available in a wide variety of bearing alloys, and employ solid lubricants compressed into trepanned or circular recesses for long-term lubrication.
The key to LUBRON SL bearing's superior performance is its unique structure, composition and method of manufacture. LUBRON SL bearings are comprised of a bronze substrate and a bronze-lubricant inner structure. The bronze substrate provides a high load carrying capacity with excellent dimensional and structural rigidity. The bronze-lubricant inner structure supplies a permanent reservoir of lubricant for continuous restoration of the low friction bearing surface.
Cast bronze alloys have been used for centuries in a broad spectrum of bearing applications. Other bearing materials have been unable to match their versatility. By alloying copper with other elements, the properties of bronze can be altered to suit the requirements of most any application. The choice of a bronze alloy for a particular application is determined by the desired physical, mechanical and metallurgical properties needed.
A wide selection of bronze alloys are available for industrial and structural applications. Aluminum bronze and manganese bronze are generally preferred for high loads, especially where toughness and shock resistance are necessary. For high temperature applications, Meehanite® and other heat resistant materials are available.
LUBRON SL bearing alloys are manufactured in strict compliance with ASTM and ISO material specifications. Centrifugal, continuous, sand, and forged castings are available, depending on the size and shape required. Physical and chemical test reports are available upon request.
---