Stable laser module for extreme environments
Service Detail from Raytheon ELCAN Optical Technologies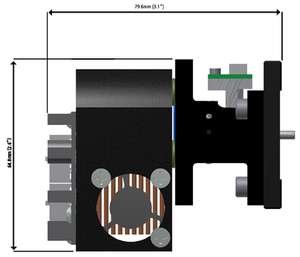 Raytheon ELCAN Optical Technologies issues this Customer Bulletin to announce its proprietary multi-modal laser module assembly customizable for laser scanning, industrial, machine vision and medical applications.
This proprietary design compensates for frequency-related destabilization including thermal, vibration and EMI in a revolutionary small footprint. Current applications include a laser scanner detecting fluorescence differences.
Industrial and machine vision applications often require precision equipment to withstand extreme environments such as extreme thermal variations and persistent vibration. The advantages of lasers in these applications, precision and speed, are often compromised by the lack of stability, size of the required module and the level of technical expertise required to maintain the systems.
The Raytheon ELCAN Laser Module:
Increases the reliability of data and results by compensating for frequency-related destabilization;
Is not wavelength dependent, allowing for customization for specific applications;
Is field replaceable without realignment – minimizing downtime;
Offers a small footprint
View the spec sheet here: http://www.elcan.com/pdf/LaserModuleWeb.pdf
---