About
ATS – A World Leader in Automation Systems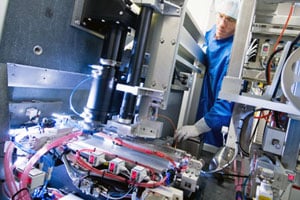 For over 30 years, ATS Automation has delivered best-in-class manufacturing solutions to a wide variety of industries including life sciences, energy, consumer products & electronics, and transportation.
ATS has built an organization that is unique in the automation industry—one with 17 manufacturing and customer support facilities across North America, Europe, and Asia. With a highly-skilled workforce of 2,700 employees, they have the global presence to support you in achieving your manufacturing goals.
World Leading Automation Experience, Innovation & Scale: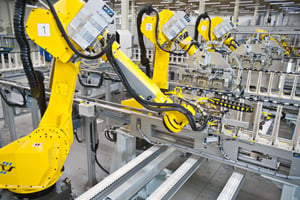 Over 30 Years Experience


Over 10,000 Projects Installed Worldwide


Multi-Industry Experience


Facilities in North America, Europe & Asia
As a world leader in the industrial automation industry, ATS creates automation that performs faster, increases quality, and reduces cost for their customers. Their service offering is extensive. Going well beyond the limits of traditional integrators, their pre-automation planning assists customers to develop solid manufacturing plans and processes. And, their post automaton services maximize productivity and return on investment.
Products & Services:

Pre Automation Planning


Innovative Design & Build


Contract Equipment Manufacturing


Factory-Wide Integration


Performance Support
Let ATS's in-depth experience work for you. They have the proven expertise in seamlessly integrating high-performance automated solutions from prototype automation, single machines, and precision multi-station assembly systems to full-factory automated solutions.

Product Catalog
Technical Articles

24/7 Technical Support Success Story
(Industrial Automation Services)
To ensure that a call never gets missed, two programmers are always on call at any given time. The customer's machine operators, technicians and engineers can always connect to an ATS support person... (
View Full Article
)

600 MW Solar Facility Success Story
(Manufacturing Equipment and Components)
With our customer's vision to produce a state-of-the art, automated solar cell facility, the plant-wide interconnect automation was a key piece of making the vision a reality. A combination of scale... (
View Full Article
)