About

Precision Optical Coatings & Glass Fabrication Solutions

With Over 80 years of combined experience, Abrisa Technologies and its divisions have the engineering, manufacturing and customer service teams needed to service your optics requirements. Their vast knowledge base and years of industry experience allow them to deliver high quality optics for a one-off requirement or for large scale OEM production quantities.
Abrisa Technologies' extensive line of high precision optical coatings include standard, off-the-shelf as well as many unique and custom coating solutions designed to meet the most rigorous customer specifications.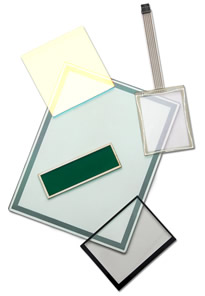 For most of their coatings, Abrisa Technologies can adjust the wavelength region (shorter or longer) to fit the custom requirement. With lean manufacturing processes in place, they can deliver affordable, precision thin film coatings on a wide variety of substrates, from prototype to high volume quantities.
Abrisa Technologies' extensive knowledge of glass substrates and their expertise in glass properties makes them uniquely qualified to provide the best glass for optimum performance.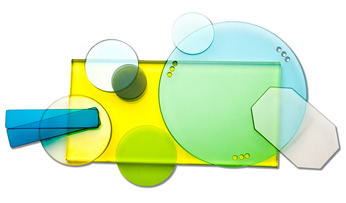 Glass selection is the first step in each project. Since each substrate has distinctive qualities, they carefully review the glass products and their respective properties at the onset of each job. They evaluate characteristics such as thermal, optical, chemical, electrical and mechanical to recommend the ideal material for your application.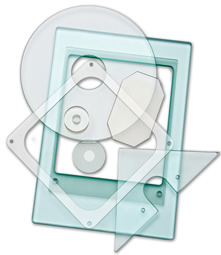 Abrisa Technologies can apply a variety of precision processes, individually or in combination, to any glass substrate, meeting your unique application requirements.

Product Catalog
Abrisa Technologies is also listed in these service categories:
Technical Articles

Guide to Glass (.pdf)
(Carbides, Ceramics and Glass Materials)
The Abrisa Technologies Guide to Glass details the Optical properties of glass, information about light & color, glare reduction and glass strengthening techniques. (
View Full Article
)

ITO Coatings (.pdf)
(Coating Services and Finishing Services)
The tech note explains what an ITO coating is, how it is used and the benefits associated with ITO coating on glass. (
View Full Article
)