Profile Home
Supplier:
BEX Spray Nozzles
About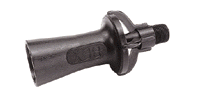 BEX has solutions!
Thousands of models of spray nozzles, with a wide range of spray patterns, designs and materials for every need.
BEX is a leader in industrial spray nozzle and tank mixing eductor technology.
Typical nozzle applications include parts cleaning, food processing, cooling, misting, dust control, phosphating, rinsing, and chemical processes, to name just a few.
Eductors are used to enhance circulation in a wide variety of re-circulating process tanks.
With over 40 years experience in the design and development of spray nozzles and tank mixing eductors, BEX responds to the user's industrial concerns with understanding and willingness to provide effective answers.
This understanding is reflected in our on-going research and development. BEX is committed to providing new technology and products to suit the ever changing needs of the industrial environment.
When browsing this website, if you do not see the products which you are looking for, please call one of our sales offices and we will be glad to help you.





Product Catalog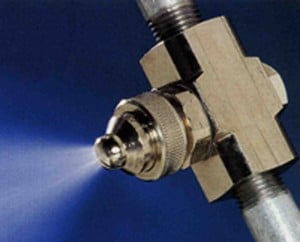 BEX Spray Nozzles is also listed in these categories:
Technical Articles

Chemical Compatibilities
(Fluid Processing Equipment)
Not all materials are compatible with all chemicals. For example, certain polymers are engineered for particular applications and may not perform as expected in other applications using other... (
View Full Article
)

Common Causes of Nozzle Problems
(Fluid Processing Equipment)
There are thousands of different spray nozzles from which to choose. If the incorrect nozzle is chosen for your application then problems may arise. Furthermore, nozzles can develop problems under... (
View Full Article
)