About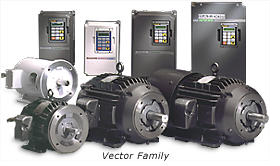 At Baldor Electric Company, their mission is to be the best (as determined by their customers) marketers, designers and manufacturers of industrial electric motors, mechanical power transmission products, drives and generators.

From their home office in Fort Smith, Arkansas, they support the sales offices/warehouses that stock Baldor products worldwide, selling to distributors and original equipment manufacturers in more than 70 countries. Baldor products are available from 50 sales offices/warehouses in North America and 26 offices serving international markets. These products are produced at 26 plants in the US, Canada, England, Mexico and China
.
Baldor Electric Company's Products Include:
AC Motors
AC Controls
DC Motors
DC Controls
Bearings
Gearing
Power Transmission Components

Servo Motors
Servo Controls
Linear Products
Grinders/Buffers
Generators
Motion Control Solutions
Baldor's focus on taking care of customers and providing them more value than their competitors has earned Baldor an industry leading position in customer preference. Some would say they are "old fashioned" because they still have local sales offices with real people answering the phones, trained and capable of helping customers select the right motor, drive or generator. They make sure customers get the right product when and where they need it. Baldor's strong sales force is definitely one of their best competitive advantages.

Product Catalog
Technical Articles

Cowern Papers: Motor Basics
(Motors)
Enclosed you will find a set of papers that I have written on motor related subjects. For the most part, these have been written in response to customer questions regarding motors. (
View Full Article
)