Profile Home
Supplier:
Branham, W.C. Inc.
About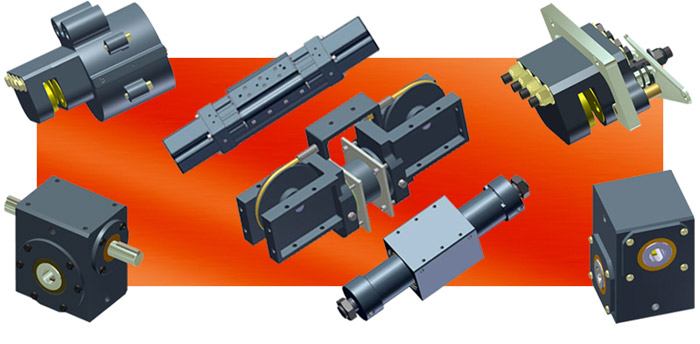 W.C. Branham Welcomes You!
W.C. Branham is a leading fluid power and power transmission manufacturing company, with over three decades of industry experience. We are always on the move providing innovative, quality and affordable solutions for our clients. That is "Solutions in Motion."
W.C. Branham Inc. remains a family business and founder, W.C. "Bill" Branham continues to design and produce innovative products that OEM design engineers need.
Over the years, we have introduced a wide array of products. We are a world-wide leading supplier of Pneumatic Linear Actuators, Right Angle Gear Drives, and Caliper Disc Brakes to serve primarily the packaging, medical, pharmaceutical, automotive, material handling, food processing and other industries requiring automated industrial machinery; as well as our new Doortec® Pneumatic Opening Systems for the industrial and commerical overhead door industry.
We constantly strive to offer innovative products and build to suit for OEMs, Distributor, Dealer and End User partners whose Engineers' specify our products for new and current customers around the world.
For Wind Turbine Manufacturers, W.C. Branham provides an important piece to the wind turbine solution as the need for harnessing wind energy is more relevant today than ever before. The need to safely stop wind turbine rotors and control yaw position in various wind conditions is just as relevant. That's why we offer braking solutions for the Wind Turbine Industry. Our Caliper Disc Brakes provide you with a choice between Hydraulic, Mechanical, Spring Applied Pneumatic and Spring Applied Hydraulic types.
Our Solutions in Motion® commitment takes your W.C. Branham experience full circle from pre-sale product selection and sizing or custom design, ordering, assembly, testing, and on-time shipping to post-sale follow up. Your repeat business is when we know that we have lived up to your expectations.
There are over 2500 standard products that can be found on our Web Site. Chances are that you will be able to find the product that best fits your need. If not, we suggest that you contact us because we have designed and manufactured many more specialty products. See our Custom Products section. We'll have it or can make it.
We specialize in service and expert application advice so contact us - it is all free with no obligation.
Technical Articles