About

Visit us in booth 317 at MD&M Florida at the Orange County Convention Center Orlando - March 6th-7th, 2013
SPB-USA, L.L.C. is the sole factory-direct sales and marketing company of Sapporo Precision, Inc. - manufacturer of EZO and SPB Precision Ball Bearings. Our new facility, located in Sarasota, Florida, enables us to serve the needs of the OEM user, as well as industrial distributors throughout North and South America.
Since 1969, Sapporo Precision, Inc. has been a recognized leader in the manufacturing of precision miniature and medium-size bearings in inch and metric dimension, chrome, steel, and stainless steel.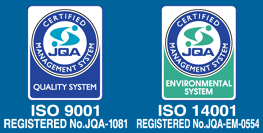 EZO-SPB Bearings are currently being used in applications such as AC/DC motors, power tools, encoders, flow meters, pumps, measuring devices, office automation products, and medical equipment, in addition to many other special applications too numerous to mention.
Sapporo Precision is ISO 9000, ISO 9001, and ISO 14001 Certified. Please visit our Products page to view more detailed product specifications & our Links page to view our manufacturing capabilities and our production sites.
---
A variety of more than 5,000 items, 800 of which are basic, are available. Characteristics common to all are of absolute high precision and quality. Our sizes range from a very small .06mm bore diameter to the larger size 90mm bore diameter with a variety of closures and lubrications that stand up to the most demanding applications.

Metric Series



Inch Series


Extra Thin Metric Series

Large Sized Stainless Series

Extra Thin ET, ER Series

Thrust Series

Product Catalog
Technical Articles