About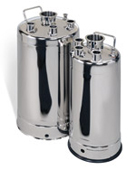 Euro Pressure Vessels understand the need for high quality standards (ISO9001). Our range of pressure vessels are manufactured to ASME and UN specifications, and where applicable run in accordance with the Pressure Equipment Directive.
Our pressure vessels are constructed of stainless steel and other modern alloys. They are designed for dispensing, mixing or storing hazardous, corrosive, high purity or flammable products.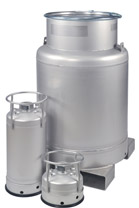 Euro Pressure Vessels, distributors for Alloy Product Corporation, has over two decades of experience in plant and process safety and in particular the supply of high - specification portable pressure vessels.
Complete Design & Manufacturing Capabilities
All our Pressure vessels can be custom built to your exact needs.
Computer-Aided Design (CAD) system
Two manufacturing facilities in Waukesha, Wisconsin
More than 120,000 total square feet of production space
Two state-of-the-art electropolishing facilities
Semi-automatic mechanical polishing machines
Manual, tig, mig and semi-automatic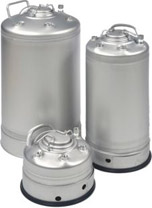 Our Technical Sales Team work with clients from an array of industries including:
High-Purity and Industrial Chemical
Pharmaceutical
Semiconductor
Paints and Coatings
Dairy, Food and Beverage
Water, Ink and Adhesive
We are at hand to answer all your questions in regards to your specific applications. Please contact Euro Pressure Vessels and we will be happy to help.

Product Catalog
Euro Pressure Vessels is also listed in these categories: