About
First Sensor AG introduces a new series "-5b" for UVA and blue light detection based on its fast epitaxy technology.
First Sensor AG now offers narrow gap PIN photodiode arrays for X-ray inspection applications.
First Sensor AG
First Sensor (formerly Silicon Sensor) is a world leader in the design and manufacture of custom opto-electronic products. The company and its subsidiaries can offer a wide range of leading edge technologies covering wafer processing from UV to 1064 nm, detectors, emitters, sensor systems, packaging, hybrids, modules, specific optical and MEMS systems. These products are used in many applications including telecommunications, automotive, medical, environmental systems and metrology. The wide range of applications and markets ensure First Sensor long-term stability and allows us to successfully develop both standard and custom solutions.
Optoelectronic products include:
PIN photodiodes and arrays

Low capacitance
Hi-speed epitaxial
New series-Q quadrants
New series-i InGaAs PIN detectors
Avalanche photodiodes and arrays

NIR, blue, red enhanced
NEW matrix APD arrays

Position sensing photodiodes
Wavelength sensitive diodes
Custom OEM Solutions
The company's strength is its ability to customize its existing products or to incorporate new technologies in co-operation with its customers to solve particular application problems.
Pacific Silicon Sensor Inc. is now called First Sensor Inc.
First Sensor Inc.
Founded in 1999 in California U.S.A. as Pacific Silicon Sensor, First Sensor Inc. uses the extensive First Sensor technology base to produce a wide range of standard and custom photodetector products. The company offers a full custom design and manufacturing service to meet specific application needs and customer requirements.
Modules incorporating avalanche photodiodes (APDs), position sensing photodiodes (PSDs) and wavelength sensing photodiodes (WS) are available to provide an economical and rapid route for customer product development.
Standard products include:
PIN photodiodes and arrays
Avalanche photodiodes and arrays of wavelengths.
Position sensing photodiodes (PSD)
Wavelength sensitive diodes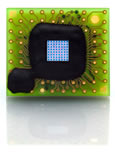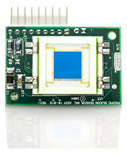 International Sales
Optoelectronics
First Sensor AG
Peter-Behrens-Str. 15
D-12459 Berlin
Phone: +49 30 639923-99
Fax:+49 30 639923-33
Optoelectronics:
sales.opto@first-sensor.com
USA Sales Optoelectronics
First Sensor Inc.
5700 Corsa Avenue, #105,
Westlake Village, CA 91362
Phone: +1 818 706 3400
Fax: +1 818 889 7053
sales.us@first-sensor.com

Product Catalog