Profile Home
Supplier:
Grob, Inc.
About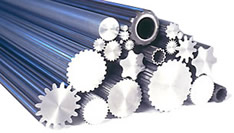 Excellence Engineered into Every Project
It is GROB's ongoing mission to be the standard by which all industrial bandsaws are measured. Our basic saw designs have kept pace with changing technologies. We have never lost sight that sound sawing principles are what our customers demand. GROB's current line up meets and exceeds those demands by providing a range of products that match any metalcutting application. GROB saws are designed to deliver dependable operation year after year.
Not as Much Manufacturing as Skilled Craftsmanship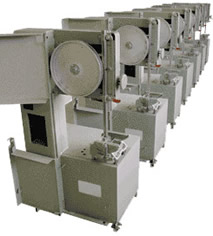 Unlike every other saw "manufacturer", when we say we make saws, we mean it. All structural components and drive assemblies are manufactured at our facility. From toolroom to welding to final assembly, our employees take extreme pride in the product they produce. Being in complete control of the manufacturing process ensures our customers receive the best value for their sawing dollar.
Quality We're Proud to Put Our Name On
For nearly 70 years the GROB name has been synonymous with sawing excellence. Today, from assisting customers with the proper saw selection through final inspection and on time delivery, GROB takes pride in knowing that our customers have purchased the finest bandsaw on the market. We have weathered decades of changing economic cycles by adhering to the single principle that only superior quality results in long term satisfaction.
That's the GROB Saw.