Profile Home
Supplier:
OTEK Corporation

About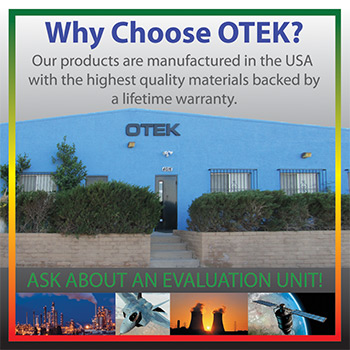 OTEK Corporation is a privately owned company based in Tucson, AZ. We have over 40 years of experience designing and manufacturing digital panel meters, programmable controllers and bargraph indicators.
Why should you choose OTEK:
* We have a global customer base
* We offer the most customization options
* We build to military and nuclear specifications
* We use the highest quality components
* We offer superior support and service
* Our products are made in USA
* Our products carry a lifetime warranty
See our full product line at www.otekcorp.com or contact us at sales@otekcorp.com for more information.

Product Catalog
Technical Articles

Advantages of Digital Panel Meters
(Meters, Readouts and Indicators)
Variables in processes like temperature, pressure, vibration, frequency, voltage, and current must constantly be monitored. Measuring these variables (and others) requires process control... (
View Full Article
)