About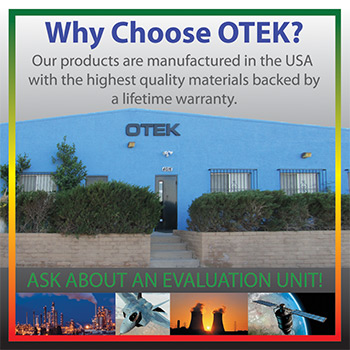 OTEK Corporation is a privately owned firm, based in Tucson, AZ. We have over 40 years experience designing and manufacturing precision process measurement and control instruments. Our selection of products includes digital panel meters, programmable controllers and bargraph indicators.
To meet our customers' needs, we specialize in customization! The versatility in our products allows us to have a global customer base that includes nuclear and fossil power plants, sanitation districts, manufacturing plants, defense contractors, as well as Government entities such as the Navy and Air Force. Products are sold through distribution, to system integrators or to end-user customers directly.
Our goals are to continually advance technology and to meet or exceed our customers' expectations by offering innovative, high quality products coupled with unsurpassed service, allowing us to offer an industry unique Lifetime Warranty on all our products.
See our full product line at www.otekcorp.com or contact us at sales@otekcorp.com for more information.

Product Catalog