Profile Home
Supplier:
Rousseau Metal inc.

About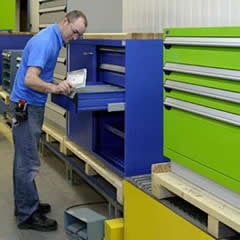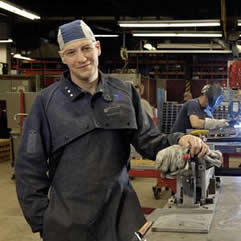 Rousseau Metal inc. was founded in 1950 and, at the time, most of the work was by contract and custom fabrication in metal stamping. The operations began with 3 employees, and a factory of 15,000 square feet, situated on the south shore of the St-Lawrence River in St-Jean-Port-Joli, Québec. In the 1970's, Rousseau Metal inc. seized business opportunities brought about by the changing economy and moved towards creating their own line of products in the industrial sector. The company established a sales force, which was dedicated to finding new and potential customers.
The name Rousseau Metal inc. is now well known for quality
products
and for always putting their customers first. Rousseau Metal inc. offers their customers products that are adaptable and competitive, a highly qualified staff, cutting-edge technology and reliable, yet flexible manufacturing procedures. The company is now operating in a modern facility of 150,000 square feet and dedicated to environmental responsibility. Rousseau Metal inc. is ready to face the challenges of a world market and, with the collaboration of a mobilized team, to contribute to the success of their clientele:
Rousseau Metal inc. follows through on its mission which is to design, manufacture and market modular drawers, shelving and workstation systems, for industrial and commercial use, offered through distributors as well as strategically located companies in high potential markets in North America;
Rousseau Metal inc. is privileged by a partnership with a distribution network and together they offer innovative and distinctive products;
Their values reflect their commitment : responsibility, teamwork, client satisfaction, continued improvement;
The company obtained the 9002-1994 ISO certification, and in November 2003, ISO 9001-2000 certification, which again, elevates their quality to an even higher level.
Through the years, Rousseau Metal inc. has acquired a name for itself in North America with clients in industrial sectors such as: automotive, wholesalers, and the government. They can count among their clientele: Alcan, Boeing, Bombardier, Canadair, Chrysler, Domtar, Esso, General Motors, Honda, Pratt & Whitney, Ultramar.
" Rousseau Metal inc., THE SPACE EFFICIENCY PEOPLE "

Product Catalog
Technical Articles