About

seepex GmbH, an ISO-certified company headquartered in Bottrop, Germany develops, manufactures, and globally markets progressive cavity pumps, macerators, and control systems. seepex manufactures pumps in Germany and the USA. There are assembly or warehouse locations in France, China, UK, Malaysia and Denmark.
The first seepex progressive cavity pump was manufactured in 1972. Today, they have become a leading supplier of products and services for liquids handling and processing with global distribution and service.
Product Program

seepex progressive cavity pumps in Tricam, 6L and conventional rotor and stator geometry are used in almost all industries for transporting and dosing thin or high viscosity products with or without solids as well as aggressive, shear sensitive, and abrasive liquids.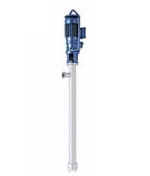 The modular seepex design consists of 7 groups and 27 ranges with flow rates from 0.1 l/h to 500 m³/h and pressures up to 48 bar. It can be combined with a large number of different materials to offer optimal technical and economic solutions with lowest life cycle costs for almost any application. Based on this, their product and industry specialists design customized solutions with every seepex pump.
Long-term customer satisfaction cannot be achieved by offering the lowest initial purchase price, but rather by suggesting economical solutions that consider the whole life of a pump.
Because of the high quality and long life of all seepex components, low energy consumption and their exceptional reliability, seepex offers their customers the best value for their money.
Considering that the initial purchase price of a pump amounts to only 5% to 10% of the total investment, it makes sense to take a closer look at its life cycle cost.
The decision to choose the most modern pump technology with both an attractive initial purchase price and low operating costs is prudent.
The success of this philosophy is also reflected by the growth of their company. In the past five years, seepex has grown an average of 12% annually.
Innovations

By focusing on the requirements and demands of their customers, seepex has developed within the last 30 years a large number of market-driven innovations and introduced them to the market.
Based on these technical innovations and improvements, they can effectively contribute to more efficient and economical operating environment and processes of their customers.
The numerous patents seepex's employees hold reflect the innovative thoughts and energies with seepex.
Service / Customer Orientation
As a manufacturer of engineered single or small unit orders, customer and service orientation has always been seepex's highest priority.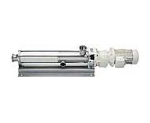 This continues to be a key element in the strategic orientation of their company. Besides the development of innovative high-quality products for different applications, seepex has continuously optimized their services for their customers in the past few years. These services range from a comprehensive pre- sales-service and application technology consultations, to planning and projecting, delivery of complete systems (pump + control), to comprehensive after-sales service and repair parts planning.
Superior seepex service quality is further supported by the latest communication technologies. By using web-based con- figurators, their customers will soon be able to select a seepex product according to their specific needs.
Additionally, seepex will make drawings and spare parts lists available in an online store. More innovative services for their customers are still being developed and will be realized in the near future.
Markets / Global Presence
Global markets determine the seepex geographical orientation. They began the internationalization of their company early, resulting in a global sales and service network with subsidiaries in France, Great Britain, Denmark, Austria, the U.S., Canada and Malaysia, 12 branch offices in Germany, Belgium, The Netherlands and China as well as distributors in more than 40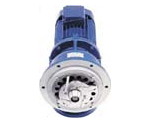 countries.
seepex offers their worldwide customers competent and personalized cooperation with seepex in conjunction with a new sales organization, which is oriented to branches and industries. This organization efficiently fulfills the specific requirements of their customers in the chemical, food, and paper industries, petroleum market and environmental technology, plus many more industries.
Prospects for the Future
The continuous growth of their company in recent years has also made expansion necessary in both their facilities in Bottrop and at their subsidiaries and branch offices. Investments in the latest technologies for manufacture and logistics have been made, particularly in their headquarters in Germany. These investments are the foundation of their future ability to offer their customers the highest quality products and services at competitive prices.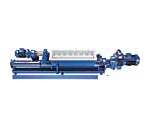 By consistent focus on quality and ongoing efforts of all employees with regard to product development and technical improvements, seepex will continue defining state-of-the-art pump products.
Because of continual geographical expansion and a new sales organization, seepex plans to increase their market position by opening up both new market segments and applications.

Product Catalog
seepex, Inc. is listed in these service categories:
Technical Articles