About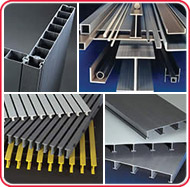 Strongwell has been pultruding fiber reinforced polymer composite structural products since 1956. Today, with more than 60 pultrusion machines and 540,000 square feet of manufacturing space in three plant locations, Strongwell has unequaled capacity, versatility and flexibility to meet the needs of its customers and allied partners.
The company is financially strong, total quality oriented, technically advanced, and customer focused. Strongwell's customers include Fortune 500 industrial and commercial firms, major architectural and engineering firms, leading contractors and distributors, and many other companies - both large and small - in a variety of markets.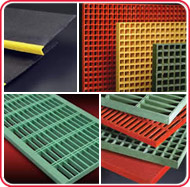 History
Strongwell's history dates back to 1924, when the first phase of what is today the company's corporate headquarters and largest plant was built in Bristol, VA. Originally a furniture factory, the first work with reinforced plastic was done in the 1940's. 1956 saw the first products produced utilizing the pultrusion process (then called "the continuous automatic process"). Pultrusion is the core manufacturing method for Strongwell today.
From that time until today, the company has dramatically grown, developing new product lines and production capabilities to become the world's leading and largest pultruder of fiber reinforced polymers (fiberglass). Strongwell has three active production facilities (Bristol, VA, Abingdon/Highlands, VA, Chatfield, MN).
The current owners, John Tickle and family, purchased the company in 1993. Mr. Tickle had served as President and General Manager since 1972. G. David Oakley replaced Mr. Tickle as Strongwell's President and CEO in 2011, but Mr. Tickle still plays an active role today as Chairman of the Board.
Strongwell continues to add capacity, diversify its product line, increase its already strong engineering capabilities, and improve its processes and products.

Product Catalog
Strongwell Corporation is listed in these service categories:
Technical Articles