Profile Home
Supplier:
Underground Devices
About

Manufacturers of Duct Spacers, Bore Spacers & Nonmetallic Cable Racks
Underground Devices manufactures duct spacers and bore spacers for underground encasement of conduit and nonmetallic cable racking for use in power and communications manholes.
Underground Devices is the originator of both duct spacers and nonmetallic cable racking. This site contains general information about all of the products and services that are offered as well as technical information about our products.
DUCT SPACERS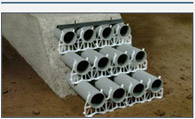 BORE SPACERS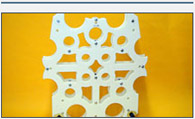 NON-METALLIC CABLE RACKS