About
State of the Art Material Testing Systems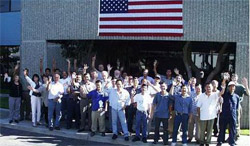 from United Calibration Corporation & United Testing Systems
With nearly 50 years in business, United Calibration Corporation has become one of the world's premier manufacturers of state-of-the-art materials testing systems. United offers tensile, hardness and composite polymer evaluation equipment as well as calibration services throughout the U.S. and internationally through a network of factory authorized representatives.
In a world with many manufacturers of Universal Testing Machines, the immediate question arises: Why Should I Consider United?
United customers have come to appreciate United's dedication to quality, performance, value and customer satisfaction. Their experienced staff at the factory in Huntington Beach, California, and at their sales and service facility in Flint, Michigan stand ready to meet your materials testing hardware, software and service requirements.
United prides itself on offering test equipment built to exacting quality standards and designed to meet or exceed all applicable national and international published specifications relating to the operation of materials testing equipment.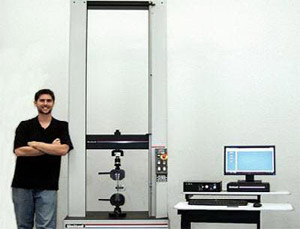 All United test equipment is backed by a generous warranty program and supported by a well-trained and experienced staff of calibration and service engineers.
United staff members are available to consult with every customer individually, to determine their specific testing requirements and recommend the test system that is best suited to their individual needs.
Manufactured in Huntington Beach, California by United Calibration Corporation, and marketed throughout the U.S. by the Michigan-based affiliate, United Testing Systems, Inc., United test equipment is also available world-wide through an international network of factory-trained authorized representatives.
Supplier Directory Categories
United Testing Systems, Inc. is also listed in these categories:
Technical Articles

FAQs For Hardness Testers
(Calibration and Testing Services)
Purchasing a new Hardness Tester? Eight questions to ask your supplier ARE THE TEST FORCES VERIFIED DIRECTLY? United´s model TRU-BLUE II forces are verified automatically using a force measuring... (
View Full Article
)