Profile Home
Supplier:
Zotefoams, Inc.

About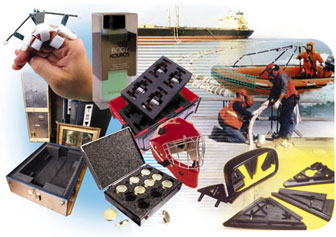 The Foam Technologists
Zotefoams is the world's leading manufacturer of cross-linked block foams. Its products are used in a wide range of markets including sports and leisure, packaging, transport, healthcare, toys, building, marine and the military.
Through a unique production process, the Company produces foams that have controlled properties and are of a strength, consistency, quality and purity superior to foams produced by other methods.
Zotefoams Inc. is responsible for product sales to the United States, Canada and Mexico. ZFI supplies a full range of cross-linked polyolefin foams through a group of Authorized Fabricators and Distributors. Zotefoams products include a wide range of foam densities, sizes, and physical properties. They also include fire retardant, conductive, and food contact approved foams.

Product Catalog
Technical Articles

microZOTE® in Luxury packaging
(Materials)
Cellutec group is a leading European Industrial packaging manufacturer specialised in cellular foam machining, in tailor-made packaging for several of the high-end luxury brands such as L'Oreal and... (
View Full Article
)

MuCell® in flexible packaging
(Materials)
Mondi Consumer Packaging Technologies GmbH is an international packaging and paper group, with 102 production operations across 30 countries, operating as two geographical divisions: Europe &... (
View Full Article
)