About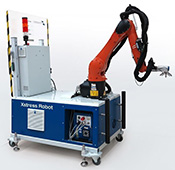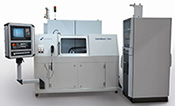 For more than 30 years Stresstech Group has been providing non-destructive inspection instruments for automotive, aircraft, machine and energy industries as well as universities and research institutes.
Today our instruments are in everyday use in most of the world's motor component manufacturing plants. There they monitor the quality of camshafts, crankshafts, gears, bearings, valves, and landing gear units as well as other important aircraft and engine parts. In addition to quality control, the instruments have proven worth of investment for manufacturing process control, helping to adjust processes before major losses of material, time, and capital occur.
Stresstech Group's main products for e.g. grinding quality and process control are Barkhausen Noise inspection systems including analyzers, sensors and part handling stands. For measuring residual stresses and retained austenite contents we have X-ray analyzers and inspection systems that use X-ray diffraction. For measuring stresses also instrumentation based on hole-drilling by electronic speckle pattern interferometry (ESPI) technology is offered.
The Stresstech Group Measurement Services are globally serving automotive and aerospace industries as well as universities and research centers with state-of-the-art equipment and highly educated stress specialists. Stresstech Group is the only company in the world that can provide Barkhausen noise, X-ray diffraction (XRD) and Hole drilling (ESPI) measurements under one roof to cover stress measurements from a variety of materials.
Supplier Directory Categories
American Stress Technologies, Inc. is listed in these categories: