Profile Home
Supplier:
B&H Machine Sales

About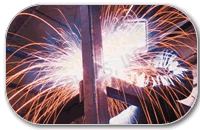 B&H provides you:
Over 70 years of experience.
Over 150,000 sq./ft. of inventory.
Machining, welding & repairs.
The largest selection of speed reducers anywhere!
Surplus & remanufactured parts.
Speed Reducers
The largest selection of speed reducers in the world. They specialize in the hard-to-find and specialty gear drives and speed reducers.
Shaft Accessories
One stop shopping for all your accessories: bearings, brakes, jaw couplings, gear couplings, sprockets, pulleys, clutches.
Motors
Full line distributor of Baldor and WorldWide Electric Motors and Drives. B&H Machine Sales also stocks hundreds of surplus and rebuilt motors to save you money.
Electrical
Find all of your electrical needs: fuses, breakers, bus plugs, motor starters, disconnects, enclosures, complete panels.
History
Founded in 1939, by Jack and Ethel Bekolay, B&H has continually grown to meet the ever changing needs of industry and more importantly B&H Machine Sales' customers. In 1972, Richard Bekolay became President and added a 35,000 square foot fabrication facility featuring the latest in CAD/CAM. In 1985, B&H added another 100,000 square feet to house even more gear reducers, bearings, motors and power transmission equipment.
24/7
They pride themselves on providing breakdown service and emergency repair services. B&H Machine Sales' rush service is so well received that distributors across the USA frequently call upon them to help service their customers. They often provide parts and gear drives back to their manufacturers that originally built them.

Product Catalog
B&H Machine Sales is also listed in these categories:
B&H Machine Sales is listed in these service categories: