About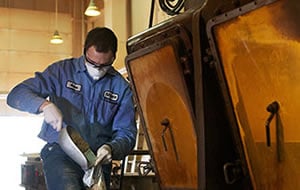 Bepex International is the global leader in providing customers with material processing equipment and systems. With the broadest range of industrial process equipment in the world, our team of process engineers and field service support technicians has helped customers realize their potential through process development for decades. Integrity, innovation and a commitment to our customers are at the forefront of our approach to design and supply reliable processing systems.
We take your process challenges or new product idea and engineer a system that creates value for your customers. With our bench-scale analytical lab we evaluate your material to determine feasibility with one of our many industry-proven technologies. After selecting the best process to fit your requirements we then use our fully equipped Process Development Center in Minneapolis, Minnesota to run pilot scale trials. This established process provides you with representative material and market-ready samples for your customers to evaluate. From these tests Bepex designs a production-scale system with a guaranteed process warranty to ensure your success. Once installed, our process engineers and technicians assist in implementation of the system in your facility and help maintain your equipment to secure the future of your process.
Integrity. At Bepex we take pride in our wide range of process technologies and our unique ability to match your application to the right equipment.

Commitment. Bepex is committed to the success of our customers starting with our New Process Development Center and continuing through our aftermarket support team we help you secure the future of your process.

Innovation. Bepex is a single-source supplier of complete industrial process systems and we offer industry-proven custom solutions to solve your toughest applications.
Bepex offers a complete line of industrial process technologies including size reduction equipment, industrial drying equipment, and powder agglomeration equipment. We are proud of our unique ability as a single-source supplier of complete systems. We work to fit our customer's process with the best technology rather than trying to force a technology into their process. We bring decades of experience in the food, chemical and mineral industries to your application and look forward to working with you on your next industrial process. Contact us today to start working with our team!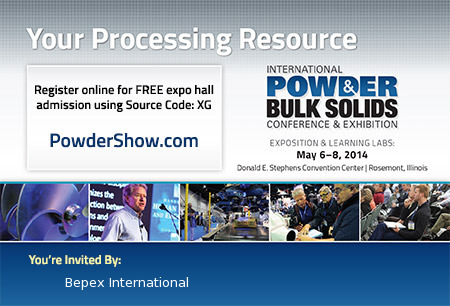 Product Catalog
Bepex International LLC is listed in these service categories:
Technical Articles