About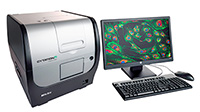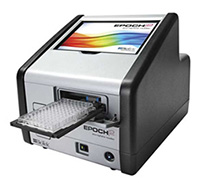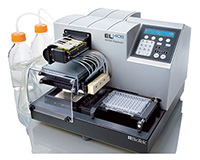 BioTek Instruments, Inc. is a global leader in the development, manufacture and sale of life science instrumentation, including imaging & microscopy, multi-mode detection, liquid handling and automation systems. Our comprehensive product line includes:

• Automated Cell Imagers
• Cell Imaging Multi-Mode Readers
• Hybrid Multi-Mode Microplate Readers
• Multi-Mode Microplate Readers
• Fluorescence and Absorbance Microplate Readers
• Microplate Washers
• Microplate Pipetting Systems
• Microplate Stackers
• Automated incubators

These products enable life science research by providing high performance, cost-effective analysis and quantification of biomolecules, biomolecular interactions and cellular structure and function across diverse applications. BioTek espouses a "Think Possible" approach that sets the tone for fresh ideas, unsurpassed customer service and original innovations.

Every specialized BioTek department works together, and some directly with customers, to streamline scientific discovery processes with a fresh and unique perspective. Our expertise extends to: Automated Fluorescence; Life Science Research; Drug Discovery; Clinical Diagnostics; Mechanics; Electronics; Optics; Systems; Service; Manufacturing Technology; Software.

BioTek is ISO9001/ISO13485 certified, is an FDA Registered Medical Device Manufacturer, and has appropriate products in compliance with the EU In Vitro Diagnostic Directive (IVDD). Our quality program extends to your laboratory as well. BioTek offers optional validation (IQ/OQ/PQ) and FDA 21 CFR Part 11 tools to ensure regulatory compliance.
Supplier Directory Categories
BioTek Instruments, Inc. is listed in these categories: