About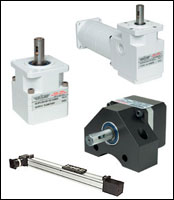 ADVANCED MOTION PRODUCTS FOR ROBOTICS AND AUTOMATION
Quality, reliability and being customer-driven makes CGI the best value for your motion control and precision component requirements.
CGI, Inc's core business is manufacturing precision components and motion control solutions. From 1967 to present, CGI's comprehensive technical knowledge, manufacturing expertise and "can-do" attitude has served the needs of an ever-changing industrial and machine automation landscape. CGI's diverse customer base and wide range of applications in aerospace assembly, automotive, coordinate measuring, machine tool, material handling, medical, packaging, pharmaceutical, robotics, semi-conductor, special machinery, telecommunications and textile have earned CGI a reputation for innovation, quality and service.
CGI, Inc. operates under an ISO9001/2000 certified quality management system. CGI's Engineering, Manufacturing and Quality departments employ the latest technologies available, such as Solidworks with FE analysis AutoCAD, CAD/CAM, CMM technology, along with Visual Manufacturing enterprise resource planning. They continually strive for new ways to improve standard products as well as minimize the time from the design stage to completion of your new and custom products.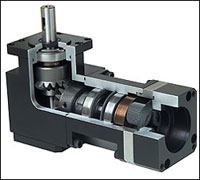 CGI, Inc. is renowned for being able to provide complex precision-machined component parts of high quality and hold tolerances as tight as 2.5 microns. These parts are machined from diverse metals, and involve a variety of hardness, surface treatment, heat-treating and plating requirements. Applications range from nuclear submarines, space vehicles surgical devices, various semiconductor manufacturing equipment, robotics and machine tool automation.
In addition, CGI designs and builds high quality gearheads for AC induction motors, permanent magnet DC motors, stepmotors and servomotors. CGI can supply a complete motion control package, consisting of encoders, gearmotors, motion controllers, etc., to meet your application's requirements. From the simple to the complex, CGI can supply off-the-shelf products or provide a custom-fit solution.
CGI's greatest asset is its people! That is how CGI has accomplished an excellent record for on-time deliveries, rush/emergency production and customer satisfaction that is known throughout the industry. CGI is dedicated to exceeding those levels of support, satisfaction and product quality.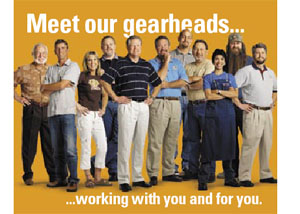 CGI's gearheads have been providing reliable, flexible, high-quality solutions for motion control and automation applications for over 38 years. They offer the widest range of standard and metric gearhead ratios available. CGI also provides the engineering support to design a gearhead solution to fit your needs.

Product Catalog
CGI, Inc. is also listed in these categories:
CGI, Inc. is listed in these service categories:
Technical Articles