About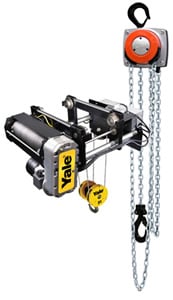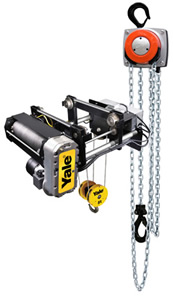 The Global Leader in Providing Products and Application Knowledge to Help Customers Lift, Position, or Secure Materials Easily and Safely
Columbus McKinnon Corporation is a leading worldwide designer, manufacturer, and marketer of material handling systems and services, which efficiently and ergonomically move, lift, position, or secure material. Key products include hoists, actuators, cranes, and lifting and rigging tools. With a rich 135-year tradition, the company is focused on commercial and industrial applications that require the safety and quality provided by its superior design and know-how.
Columbus McKinnon Corporation Hoist & Rigging Product brands include; Columbus McKinnon Hoists, Columbus McKinnon Rigging, Yale Hoists, Abell-Howe, Budgit Hoists, Chester Hoists, CM Tire Recycling, Coffing Hoists, Duff-Norton, Little Mule Hoists and Construction Products, Shaw-Box Hoists, LodeRail Enclosed Track Crane Systems, Pfaff-silberblau, and Alltec-antriebstechnik.
Contact Columbus McKinnon Corporation Hoist & Rigging Products today for all of your material handling solutions.

Product Catalog
Technical Articles

632 Trolley 0.25 - 3 Tons Product Manual
(Material Handling and Packaging Services)
Hoists, Chain, and Forgings marketed under the CM brand are recognized for durability, reliability, and toughness. Powered and manual hoists are known for dependable operation and are widely accepted... (
View Full Article
)

633 Plain Trolley 0.5 - 5 Tons Product Manual
(Material Handling and Packaging Services)
Hoists, Chain, and Forgings marketed under the CM brand are recognized for durability, reliability, and toughness. Powered and manual hoists are known for dependable operation and are widely accepted... (
View Full Article
)