Profile Home
Supplier:
Specialty Product Technologies
About
Danaher Specialty Products, a Sensors & Controls business within Danaher's Industrial Technologies platform, is a group of six core-technology companies that have combined their resources and expertise to be able to deliver the manufacturing and operational efficiencies, cost-effective solutions, and high quality products demanded by today's industrial automation marketplace. DSP-member companies—all leaders in their respective fields—represent the finest products and technologies currently available, and which now can be procured from a single source. Every DSP company has earned a "best in class" reputation, built on a solid foundation of achievement over a long period of time. Each offers a select group of premier brand products all having proven their reliability again and again—even in the most rigorous and demanding applications. The products that DSP-member companies manufacture are considered essential components in the markets and applications they serve. These include:





The Premier Name in Timers
Accuracy and reliability are the name of the game when it comes to timers. You have to be able to trust that the run time, production time and process time will be just right every time. For over 70 years, Eagle Signal has been delivering that dependability with its complete line of mechanical, electromechanical and electronic timing devices. With unique innovations like the NEW MAX ADVANCED Count, Tach and Position Controller Series in addition to our long-standing products, Eagle Signal has a reputation with OEMs and design engineers for providing timing products they can trust.





The Industry Standard in Counters
Veeder-Root offers the broadest selection of rugged and economical electronic, electromechanical and mechanical counters. Veeder products encompass a complete line of totalizing, preset and predetermining electronic counters as well as diverse process and rate indicators. Veeder-Root, the world's best known name in counters, has provided non-stop performance and production monitoring in industrial manufacturing applications for over 100 years.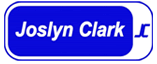 Demanding applications demand Joslyn Clark reliability
Our AC and DC contactors, medium voltage controllers, medium voltage vacuum contactors and combination starters are used in some of the most extreme industrial environments in the world. Just a few of the industries and applications our products are used in include water and oil pumping, coal and metal mining, compressors, HVAC, industrial electric furnace control, capacitor switching, rock crushing, crane control and lighting control.





An unmatched reputation for excellence – our name says it all
When you need high-quality, high-reliability voltage or power control and conditioning products, don't make concessions. Superior Electric is your choice. Our products and engineered solutions are among the finest in the world. Superior Electric POWERSTAT® Variable Transformers are used across six continents in millions of installations, while our STABILINE® voltage regulators, surge protective devices, UPS and power conditioners continue to be the industry standard for users.





The Toughest Conditions Call for NAMCO Switches
When a situation calls for heavy-duty control switches, NAMCO switches are the answer. Our SNAP-LOCK® limit switches are renowned for exceptional quality and reliability under the harshest conditions. NAMCO was the first U.S. company to respond when non-contact electronic sensing was required in automotive assembly lines. This level of innovation and dependability has led NAMCO to be a recognized leader in high reliability electronic sensing. Even today NAMCO is the Number One global source for limit switches use in nuclear power plants qualified the meet NRC requirements.





Look no further than Thomson Nyliner
Since 1954, Thomson Molded Products Group has been an industry leader in high-quality bearings, fasteners and industrial solutions for clients in six different markets. Our line of standard and custom products uses a maintenance-free proprietary polymer specifically designed to reduce friction, isolate noise, dampen vibration, resist corrosion and lower operating costs for a range of industrial uses. In addition, we also custom manufacture a complete line of products including spacers, grommets, hole plugs, leveling feet, door glides, hooks, friction pads and shelf supports to specification.

Product Catalog
Technical Articles