About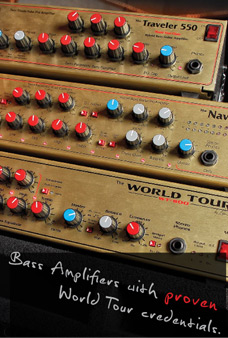 Since the 1970's EDEN has produced electronic equipment, amplifiers and speaker cabinets that have been designed to provide musicians with the best in sound re-enforcement. In the early 1980's EDEN began to specialize in the world of bass amplification and through years of innovation and dedication the EDEN team has developed amplifiers and speaker enclosures that deliver to the highest standards without compromise.
EDEN cabinets can be found not only on the stages of some of the world's biggest festivals and concerts but also in the recording studios and homes of some of the most talented bass players and recording artists of the world. All of our speaker cabinets are designed to deliver maximum tone and are constructed using cabinetry techniques that provide the maximum rigidity and durability meaning not only that you achieve the best tone, but it is tone that lasts.
EDEN professional amplifiers are designed specifically for bass players. The amplifiers are not simply modified guitar amplifiers, they are the tools for professional bass musicians. Everything from our flexible EQ stages, preamp circuits and DI circuitry is all tailored to provide tone clarity and flexibility that means you can always find the setting you are looking for. EDEN professional Amplifiers mean you have access to every single Watt of power with maximum headroom! You will notice the power difference with an EDEN.

Supplier Directory Categories