About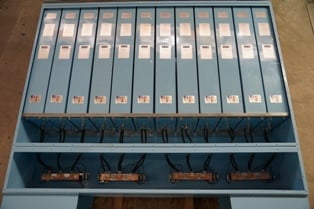 Custom Power Systems was launched in 1985 to fulfill engineering and manufacturing solutions for defense and commercial applications.
The Company is a US based manufacture and owns 15,000 square feet facility in New York State. It operates in accordance with ITAR COMPLIANCE, has received Underwriters Laboratory (UL) approval in the US and implements quality standards per ISO 9001 and MIL-I-45208.
Today Custom Power Systems is a provider of electronics manufacturing services through its affiliated companies Fil-Coil FC Inc, ESC Control Electronics LLS, Berkshire Transformers, Keltron Power Systems.
Fil-Coil FC Inc is a leading manufacturer of electromagnetic filters for Power Lines, Data Communications, HEMP (High Altitude Electromagnetic Pulse), RFI/EMI (Radio Frequency Interference/Electro-Magnetic Interference), MRI (Magnetic Resonance Imaging) Rooms ranges from 1 to 2000 Amperes.
ESC Control Electronics specializes in a design and manufacture of active and passive electromagnetic delay lines for 35 years.
Berkshire Transformers is known for over 65 years expertise in engineering and manufacturing of broad variety of transformers, inductors, chokes ranging from microwatts to hundreds of kilowatts.
Keltron Power Systems is a manufacture of high voltage power supplies.
Among our customers are small established Companies and large conglomerates and Government agencies. Customer success is our success motto lies at the heart of our philosophy.
Supplier Directory Categories
Fil-Coil Corporation is listed in these categories: