Profile Home
Supplier:
G.L. Huyett

About
FASTENERS
POWER TRANSMISSION
FLUID POWER
RAW MATERIALS




Founded in 1899, G.L. Huyett, ISO 9001:2008 certified, is a low overhead manufacturer and master distributor of more than 95,000 specialty non-threaded fasteners and grease fittings including: keystock, machine keys, shafting, pins, retaining rings, bushings, washers, shims, shaft collars, assortments, and tools.
Located just a few miles from the geographic center of the U.S. in Minneapolis, Kansas, we have a long history of hardworking, friendly folks with a "Can Do" attitude to ensure that you get what you need, when you need it. Every time!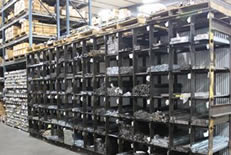 We're especially competitive for short runs and odd configurations and offer same-day shipping for in stock parts to any North American destination, even overnight.
If the parts you need are hard to make or just plain hard to find, we've got them, we'll get them, or we'll make them to your specifications in metric or imperial sizes, stainless steel, or in non-standard sizes from big to little.
Call our friendly sales team at 785-392-3017 or visit Huyett.com for great prices, low minimums, and easy ordering.

Product Catalog
G.L. Huyett is listed in these service categories:
Technical Articles