About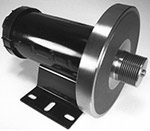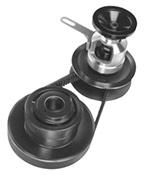 For over 56 years, Hi-Lo Manufacturing has produced reliable, efficient and economical Variable Speed Pulley Drives. Our innovative automatic belt tensioning design coordinates belt tension with load requirement and makes our Variable Speed Pulleys an industry favorite. Hi-Lo Manufacturing carries a full line of Variable Speed Pulley Drive products:
• Adjustable and Fixed Center Distance Pulley Drives, and VARI-Mod Drive Systems
• Asymmetric Pulley Drives
• Variable Speed Belts, Sheaves, Bushings, Collets and Motor Bases
• Hi-Ratio Compound Drives
• Custom Machining
Only Hi-Lo Variable Speed Pulleys have automatic belt tensioning... and more! The peripheral support of the cam followers reduce pressure and wear on the sliding face bearing surface. The necessity of torque carrying keys in the pulley shaft and slide face are eliminated, resulting in full bearing surface contact. Not merely oil impregnated, our precision-fit bronze bushings have an exclusively formulated impregnation which virtually eliminates most fretting and corrosion wear problems.
We are dedicated to providing industry with a full range of quality variable speed pulley drives that offer economy, efficiency, and flexibility. Our strategically-located service centers and international network of authorized distributors offer you the right variable speed pulley solution for your application from our on-hand inventory.
Supplier Directory Categories
Hi-Lo Manufacturing is listed in these categories: