About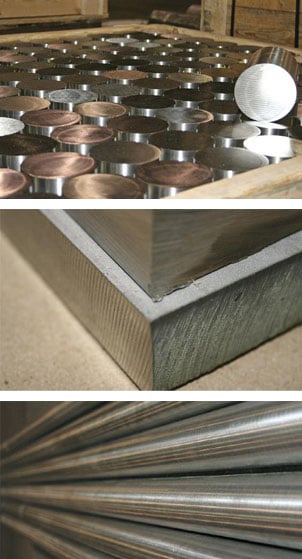 High Performance Alloys (HPA) was formed in 1984, to specialize in quick deliveries and small quantities. They also offer their services to quantities that are larger (around 1000 pounds), and will estimate for deliveries through their large network of mills for even larger needs. HPA represents several fine mills throughout the world, such as: Haynes International, Krupp VDM, Teledyne Allegheny Ludlum/Jessop, Special Metals, Huntington Alloys, Carpenter Technology, Bohler, Deutsche Nickel, Foroni, Valbruna, Crucible, Dunkirk, Universal and Electralloy.
HPA is also a secondary producer of these alloys, as well as a number of other alloys. Most to all of the production is performed at their Tipton facility, from forging to rolling, and finishing. Their concentration has been on production or toll processing of Alloys that contain a high concentration of Nickel, Cobalt, Molybdenum, Chromium, Tantalum, or Titanium.
In general, HPA supplies NITRONIC, HASTELLOY, INCONEL, STELLITE, and MONEL in various sizes of bar, wire, sheet, plate and fasteners.
Metals Service Center
Multiple saw types available to readily cut bars to multiple lengths (MULTS). A piece can be cut from the sheet or plate using a shear or CNC plasma. HPA also offers secondary processes such as rough machining, and even light fabricating. Their lead times for machining and grinding are dependant on how much material is being quoted. Small to medium orders are welcome. Special size or temper required?
Distributor
HPA can provide a bar by the random length or a whole sheet at a time. They have taken being a distributor to a new level by adding a machining center, surface grinding, and centerless grinding. Only need part or a sheet, or bar? HPA is also a service center, offering many value-added processes.
Secondary Producer
A GFM 412 Rotary Forge was installed in 1995. A 2 high rolling mill was installed in 2001, and a 750 ton forge press has been installed in 2007. HPA specializes in making available the sizes and alloys that are not common, not produced yet, or too small of a quantity that a larger mill will not produce. HPA uses their 2 high rolling mill to produce small bars, hex, narrow flats, and rectangular. These products are primarily cold finished, and hot or warm rolled when necessary. The 750 ton forging press makes squares, rounds, upsets and planished forgings. Working bed is 14" x 36" wide, allowing many possibilities of products from under 50 lbs up to 3000 lb piece weights.
Production of Special Metals
As a secondary producer, HPA also specializes in small quantities. By serving this niche market, they help their mills with developmental alloys and also their customers by making that size or alloy available in a short amount of time, without having to purchase a heat lot quantity. Many projects only require a small amount to evaluate a material for process / application suitability.

Supplier Directory Categories
High Performance Alloys, Inc. is listed in these categories:
Technical Articles

Advantages of Forging
(Metals and Alloys)
Forging Solutions Design Engineering Additional case studies How Forgings Compare to Other Processes Fatigue Performance Comparison of Competing Manufacturing Processes... (
View Full Article
)

FIA - Forging Facts
(Metals and Alloys)
What is forging? Why use forgings and where are they used? Who buys forgings How big is the forging industry? How many people are employed by the forging industry? What metals are forged? What... (
View Full Article
)