Profile Home
Supplier:
Hoffer Flow Controls, Inc.
About
Hoffer Flow Controls was incorporated over 45 years ago in the state of New Jersey. Founded by Mr. Kenneth Hoffer, Hoffer Flow Controls' initial experience was in the field of cryogenic flow measurement for the compressed gas industry. Today Hoffer Flow Controls manufactures High Precision flowmeters, not only for the cryogenic industry but is the world leader in turbine flowmeter technology for the measurement of clean liquids and gases throughout the processing industries. Hoffer also offers magnetic and ultrasonic style flowmeters for use in applications with electrically-conductive liquids, non-conductive and aggressive liquid applications.

Hoffer Flow Controls' high precision turbine flowmeters have gained a worldwide reputation for high quality service and longevity. If users need to measure clean liquids and gases with high accuracy at low cost, Hoffer can engineer to "last a life time". Constructed of 316 stainless steel, Hoffer Flow Controls' flowmeters can be found in almost any plant where clean liquid or gas is flowing through the pipeline. Today, thousands of Hoffer's flowmeters can be found in chemical, power, food, cryogenics, hydrocarbon, pharmaceutical, automotive, aerospace, transportation and many other markets around the globe.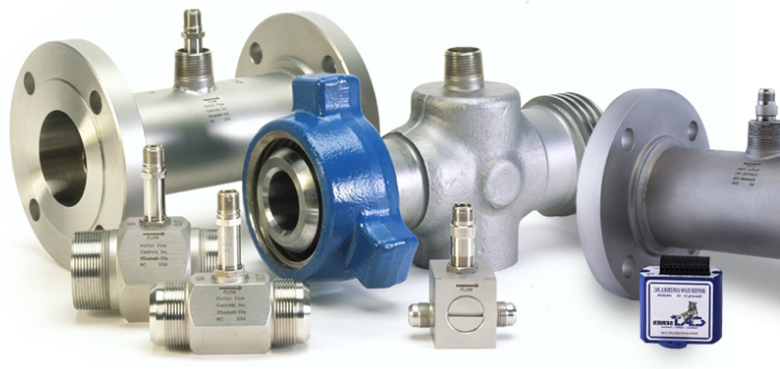 Today, Hoffer Flow Controls maintains its position as world leader by meeting or exceeding all the international demands for high quality manufacturing practices. Hoffer Flow Controls' quality systems are ISO 9001 certified and routinely handle applications that invoke various Mil-Specifications. Hoffer Flow Controls meets or exceeds the following standards: Hand Book 44 USA, OIML,R-81-World, CSA - Canada, Nist - USA, PTB - Germany, CE Standard - Europe, Dantest - Denmark, IS - World.
Tens of thousands of Hoffer turbine flowmeters are on the job today throughout the world quietly attesting to Hoffer Flow Control's commitment to a high quality standard. Providing "Special" configurations as well as cost effective flow solutions is what gives them satisfaction.

Technical Articles