Profile Home
Supplier:
INVISTA

About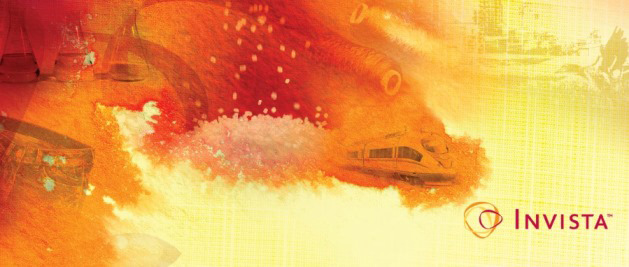 INVISTA - Transforming Daily Life™
You may not realize it, but INVISTA's products play a role in nearly every aspect of your daily life. From the moment you wake up, you can find INVISTA inside the fibers in your carpet or rug, the bristles on your toothbrush, and the fabric in your clothing. When you're ready to end your day, INVISTA can help you have a restful sleep with the fibers inside your fluffy pillows and soft bedding.
INVISTA's nylon fibers and plastics are in your car, your office chair, your kitchen appliances, and even your sports equipment. You can find INVISTA's polyester polymers in your computer screen, food packaging and camping gear. INVISTA's specialty chemicals help create many products—giving you printing ink, glossy coatings for your furniture and floors, insulation in your walls, and the fragrance in your perfume.
With thousands of dedicated employees around the globe and continuous investments in research and development, we are continuously seeking new ways to anticipate and exceed customer expectations while staying focused on the most productive, efficient use of resources in all parts of the business. We work hard to create long-term value for our customers and society, which means that we are committed to finding high-quality, innovative materials to make all those moments throughout your day even better.


FlexiSolv® solvent solutions:
The Balanced Alternative

FlexiSolv® solvent solutions include a range of product families including DBE® esters, alcohols, and formulated microemulsions. While the properties of each product are unique, FlexiSolv® solvent solutions have been screened through an extensive set of regulatory and environmental, health, and safety criteria. FlexiSolv® solvent solutions are products designed to meet your evolving needs in a rapidly changing regulatory environment, without sacrificing effectiveness and affordability.
Whether you are a formulator or an end-user, FlexiSolv® products provide you with effective solvent solutions for applications such as coatings, inks, binder systems, adhesives, plasticizers, polyols, pigments, personal care, HI&I cleaners, paint strippers and graffiti removers, just to name a few.


The innovative solution for
applications yet to be discovered

DYTEK® amines, nitriles, and boron-based solutions have been found in segments such as pharmaceutical (building blocks, reagents, bioactives and lewis acids), construction (epoxy curing agents and asphalt liquid anti-strips), lubricants (fuel additives and corrosion inhibitors), coatings (epoxy curing agents and chain extenders / intermediates), and water treatment.

"DYTEK® branded products are a family of unique building blocks with functionality to meet our customer's needs and from which creative derivatives can be made" says Maria Gramig, DYTEK® global business director. "The DYTEK® brand is synonymous in the marketplace with innovative solutions and unique possibilities, so linking the products and the brand makes perfect sense."

Product Catalog
INVISTA is also listed in these categories: