About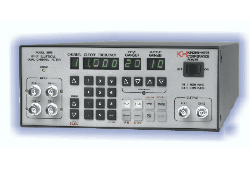 As a leader in Test & Measurement since 1949, Krohn-Hite strives to make as much information readily available as possible to their customers, to help improve engineering and business decisions.

Krohn-Hite's continued success over the years is derived from a basic philosophy that is still an integral part of a rigid engineering discipline. This philosophy is to create a "standard of value", or more precisely, to design, develop and manufacture electronic instruments that would not only provide superior performance and reliability, but would also offer the greatest flexibility in the areas of manufacturing, production and laboratory at a reasonable cost. This "standard of value" was obtained only after years of meticulous planning and research.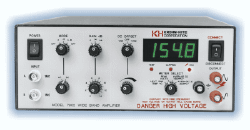 New and redefined techniques in circuit design and packaging are incorporated, using carefully selected components and materials. A 100% final testing of all products is performed under strict procedures, using at times, specially designed test equipment for that purpose.
April of 1998, Krohn-Hite decided to enter the calibration market by acquiring the Calibrator Line of Electronic Development Corporation of Boston, Massachusetts. This full line of calibrator products includes AC and DC calibrators, references, simulators, secondary standards and very stable low noise power sources.

Supplier Directory Categories
Krohn-Hite Corporation is listed in these categories: